Presentation
---
Cooperative Workshops
CURL :
The « Circle of Upper Rhine Linguists, » is an informal association of the linguists in the English Departments of the EUCOR universities. CURL was called into being by Basle's David Allerton in cooperation with colleagues from Freiburg and Strasbourg in 1994 and has prospered ever since, offering between two and three meetings a year in which both established and junior academics, including advanced students, from the participating universities have presented their research. In addition to helping participants keep abreast with each other's research activities, meetings have served to promote short-term teaching exchanges and collaborative research projects between individuals. UHA Mulhouse and Karlsruhe PH joined shortly afterwards. Organisation of CURL activities is currently in the hands of Christian Mair (Freiburg).
EARS :
The « English and American Rhenish Scholars » is an association of the university teachers of English and American literature at the universities of Freiburg (Germany), Strasbourg and Mulhouse (France) and Basle (Switzerland). There is usually one meeting per semester on a Friday afternoon with coffee and tea followed by three hours' papers and discussions and a concluding dinner at a restaurant. The topics of the papers and discussions vary. So far they have included pedagogical issues, curriculum discussions, specific approaches and research questions, work in
progress, research projects by individual departments or members, etc. EARS is seen as a forum for intercultural communication and as a forum for PhD students and other junior faculty to discuss and exchange their ideas. Monika Fludernik (Freiburg)
---
EARS Meeting (every december, since 1996)
---
EARS Prize
The EARS prize for the best PhD in the EUCOR region was first awarded in 2015 in order to celebrate the 20th anniversary of the EARS organization (English and Americanist Rhenish Scholars) to Laurie Béreau from the UdS, for her thesis "Crisis in Education: Le debat sur l'éducation aux Etats-Unis après 1945." The prize is awarded every five years.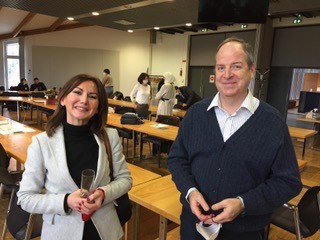 ---
Stephen Crane Prize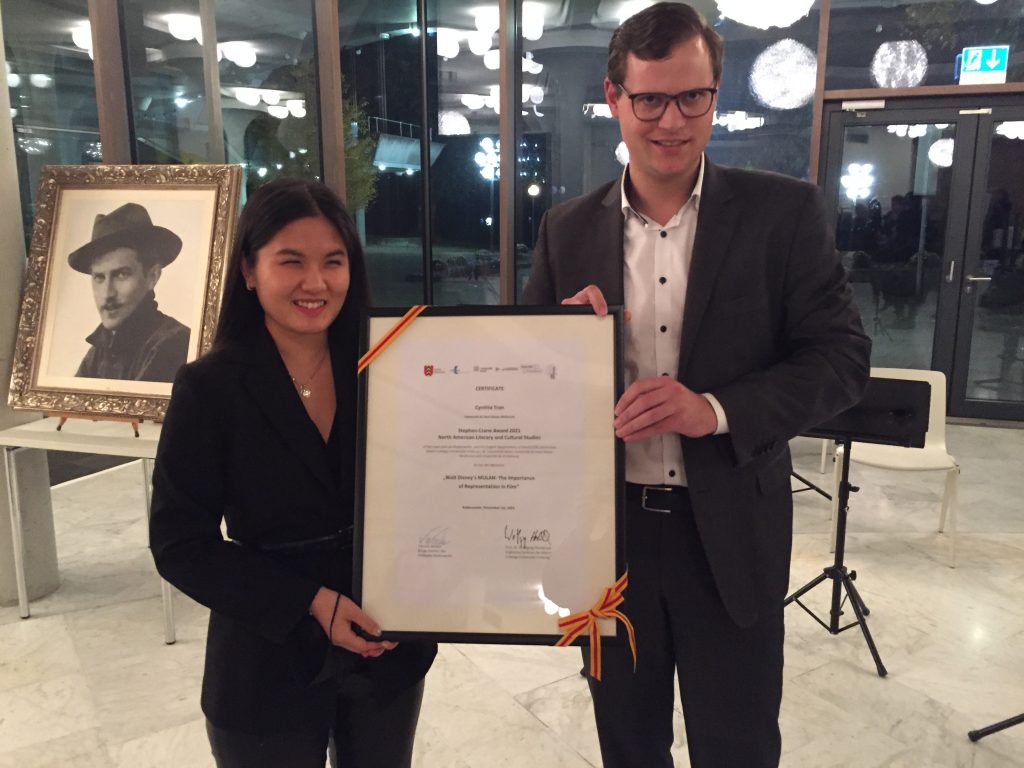 Contacts
UHA :
Universität Basel – Englisches Seminar :
Albert-Ludwigs-Universität Freiburg – Englisches Seminar :
Université de Strasbourg :
---
Partners
---
Master and PhD Conferences
Since 2005, the English Departments of the Universities of Basel, Freiburg, Mulhouse and Strasbourg have run annual conferences of Master and PhD students, giving them a unique opportunity to work across borders and communicate research findings in literature, linguistics and cultural studies.
Programme EUCOR English « Annual Trinational MA & PHD Conference » – April 8, 2022 – Abstracts and bios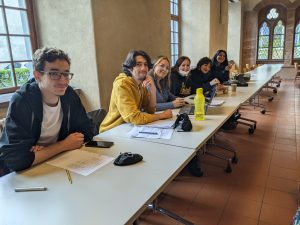 See here the programs of our previous EUCOR conferences since 2005—and some lovely photos!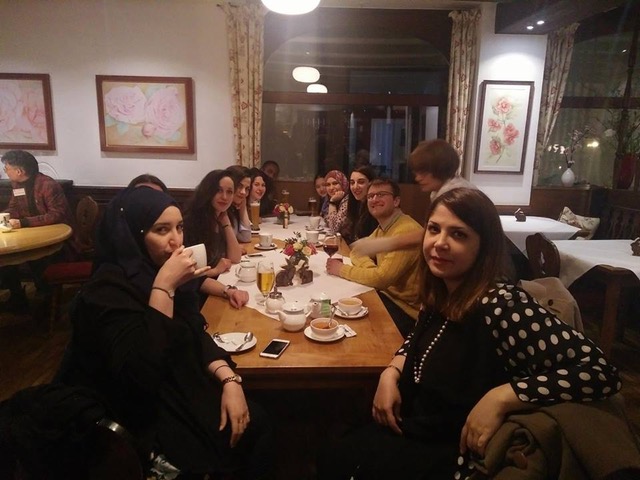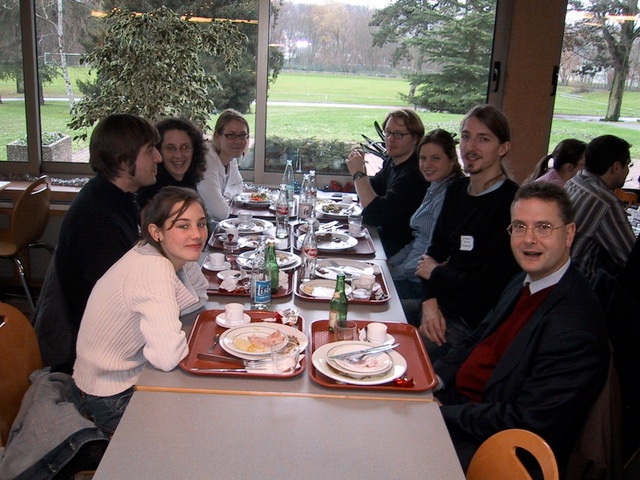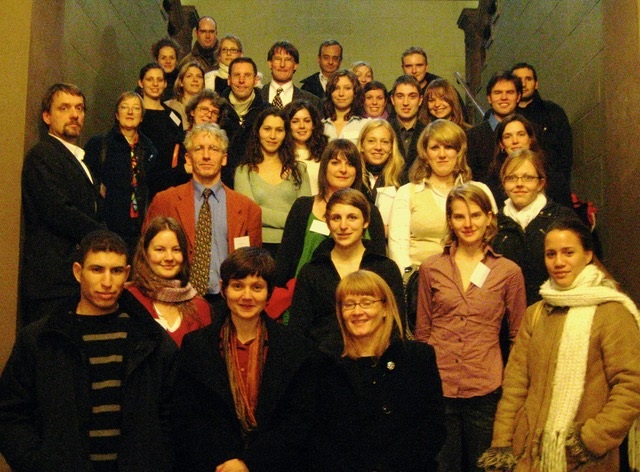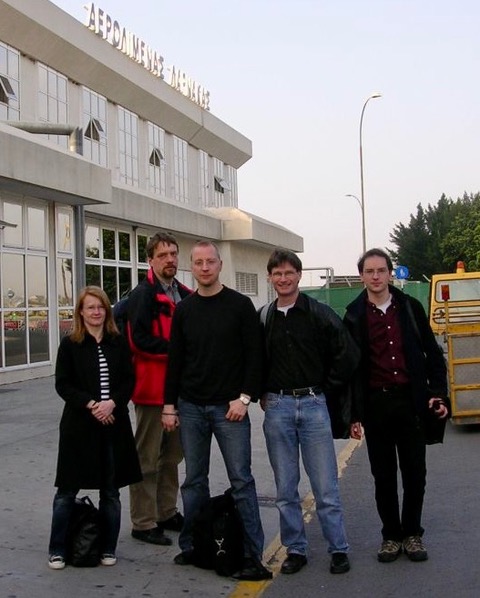 ---
EUCOR Lecture Cycle (Fall semester, online since 2021)
2021-2022 – Stephen Crane's Times
–Program
2022-2023 – Nineteenth-Century Women's Writing
– Program
---
News in brief
Lecture series Winter-Spring 2017
Full program
Next (and final!) lectures – 6th April, Mulhouse FLSH, room 001, 11am-1pm :
11am | Ibrahim WANE (Université Cheikh Anta Diop de Dakar, Sénégal) : La représentation de l'Occident à travers le répertoire des rappeurs ouest-africains
12pm | Prof. Lara Delage-Toriel (Strasbourg): Making Sense (out) of Senses in Nabokov's Fiction