Eucor English
History / Histoire / Geschichte
History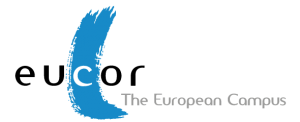 In 1989, seven universities of the upper Rhine region, between the Black Forest, the Jura and the Vosges, joined together to form a cross-border federation under the name European Confederation of Upper Rhine Universities (EUCOR):
Albert-Ludwigs-Universität Freiburg,
Universität Basel,
Université de Strasbourg;
Universität Karlsruhe (TH),
Université de Haute Alsace, Mulhouse – Colmar.
The aims of the Confederation are to promote co-operation in all fields of education and research by fostering teacher and student exchanges, by launching research programmes in common and by favouring cross-frontier study courses, together with reciprocal recognition of study achievements.
The EUCOR secretarial office has been in Strasbourg since June 2000.
---
Histoire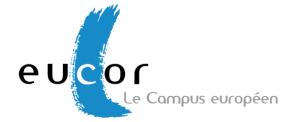 Sept universités du Rhin supérieur, situées entre la Forêt Noire, le Jura et les Vosges :
Albert-Ludwigs-Universität Freiburg,
Universität Basel,
Université de Strasbourg;
Universität Karlsruhe (TH),
Université de Haute Alsace, Mulhouse – Colmar,
se sont réunies en 1989 en une association transfrontalière sous le nom de Confédération Européenne des Universités du Rhin Supérieur (EUCOR). Depuis juin 2000, EUCOR dispose d'un secrétariat permanent installé à Strasbourg.
Le but de la Confédération est de promouvoir la coopération dans tous les domaines de l'enseignement et de la recherche en encourageant l'échange d'enseignants et d'étudiants, en lançant des programmes de recherche communs, en favorisant les enseignements transfrontaliers communs ainsi que la reconnaissance mutuelle des acquis.
---
Geschichte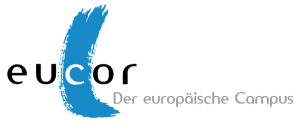 Die Universitäten am Oberrhein zwischen Schwarzwald, Jura und Vogesen :
die Albert-Ludwigs-Universität Freiburg im Breisgau,
die Universität Basel,
die Université Straßburg,
die Universität (TH) Karlsruhe,
die Université de Haute Alsace in Mülhausen,
haben sich im Jahre 1989 zu einem grenzüberschreitenden Zweckverband unter dem Namen Europäische Konföderation der Oberrheinischen Universitäten (EUCOR) zusammengeschlossen. Seit Juni 2000 verfügt EUCOR über ein ständiges Sekretariat in Straßburg.
Der Zweck der Konföderation ist die Zusammenarbeit in allen Bereichen von Lehre und Forschung durch den Austausch von Dozierenden und Studierenden, durch gemeinsame Forschungsprogramme, durch grenzüberschreitendes Studieren in gemeinsamen Studiengängen und Kursen sowie durch die gegenseitige Anerkennung von Studienleistungen.
Cooperative Workshops
CURL : 
The « Circle of Upper Rhine Linguists, » is an informal association of the linguists in the English Departments of the EUCOR universities. CURL was called into being by Basle's David Allerton in cooperation with colleagues from Freiburg and Strasbourg in 1994 and has prospered ever since, offering between two and three meetings a year in which both established and junior academics, including advanced students, from the participating universities have presented their research. In addition to helping participants keep abreast with each other's research activities, meetings have served to promote short-term teaching exchanges and collaborative research projects between individuals. UHA Mulhouse and Karlsruhe PH joined shortly afterwards. Organisation of CURL activities is currently in the hands of Christian Mair (Freiburg).
EARS :
The « English and American Rhenish Scholars » is an association of the university teachers of English and American literature at the universities of Freiburg (Germany), Strasbourg and Mulhouse (France) and Basle (Switzerland). There is usually one meeting per semester on a Friday afternoon with coffee and tea followed by three hours' papers and discussions and a concluding dinner at a restaurant. The topics of the papers and discussions vary. So far they have included pedagogical issues, curriculum discussions, specific approaches and research questions, work in
progress, research projects by individual departments or members, etc. EARS is seen as a forum for intercultural communication and as a forum for PhD students and other junior faculty to discuss and exchange their ideas. Monika Fludernik (Freiburg)
Partners

Universität Basel
English Department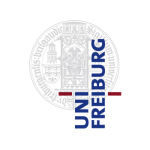 Albert-Ludwigs-Universität Freiburg
English Department

Université de Strasbourg
English Department

Université de Haute-Alsace
English Department

---
Contacts
UHA : 
Universität Basel – Englisches Seminar :
Albert-Ludwigs-Universität Freiburg – Englisches Seminar
Université de Strasbourg
---
Master and PhD Conferences

Since 2005, the English Departments of the Universities of Basel, Freiburg, Mulhouse and Strasbourg have run annual conferences of Master and PhD students, giving them a unique opportunity to work across borders and communicate research findings in literature, linguistics and cultural studies.
---
News in brief
Lecture series Winter-Spring 2017
Full program
Next (and final!) lectures – 6th April, Mulhouse FLSH, room 001, 11am-1pm :
11am | Ibrahim WANE (Université Cheikh Anta Diop de Dakar, Sénégal) : La représentation de l'Occident à travers le répertoire des rappeurs ouest-africains
12pm | Prof. Lara Delage-Toriel (Strasbourg): Making Sense (out) of Senses in Nabokov's Fiction